The 12 Ironclad Rules for Issuing Press Releases
They include: stating your objective clearly, use the five Ws, minding your spacing, using proper grammar and style[6], and sharing names and titles correctly and appropriately.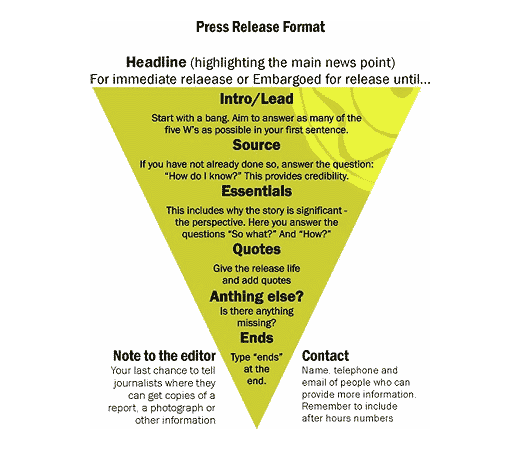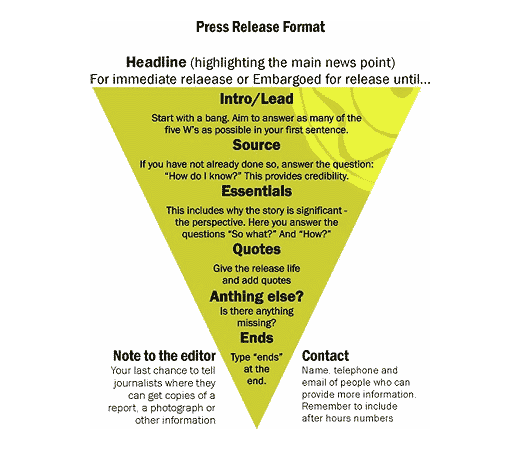 The proper format for writing an effective press release
Rule No. 2: Know Your Audience
Writing for your audience is critical when producing any piece of content. A bit of demographical and customer research[7] will go a long way toward achieving this goal.
For example, if your target market consists of the 45-and-over age group, using modern terms that don't appeal to them won't do much to help you gain traction. Understand your audience and who you are writing for before you craft your newsworthy release.
Rule No. 3: Understand Targeting
All releases are targeted when you set them up to go out for distribution. Proper targeting can mean the difference between thousands of reads and plenty of traffic streaming back to your money website or the lack thereof.
Be sure you research every industry your company, products, or services apply to before setting your industry targets pre-distribution.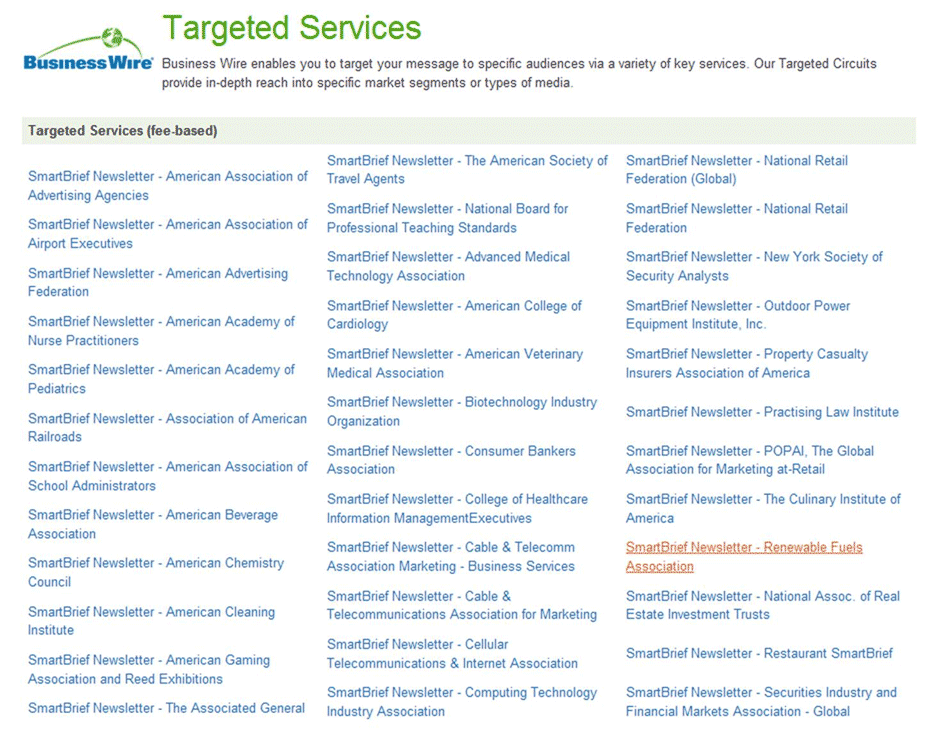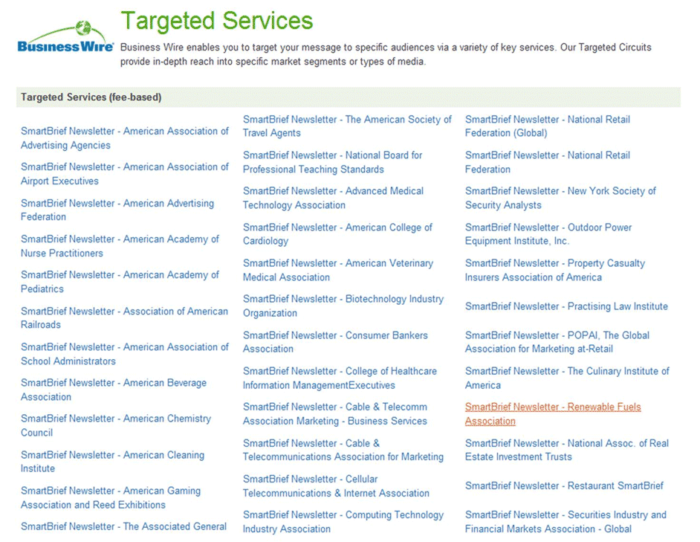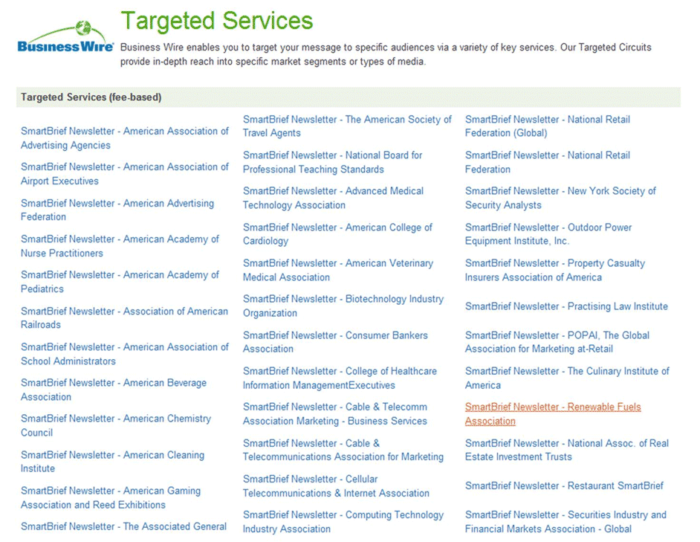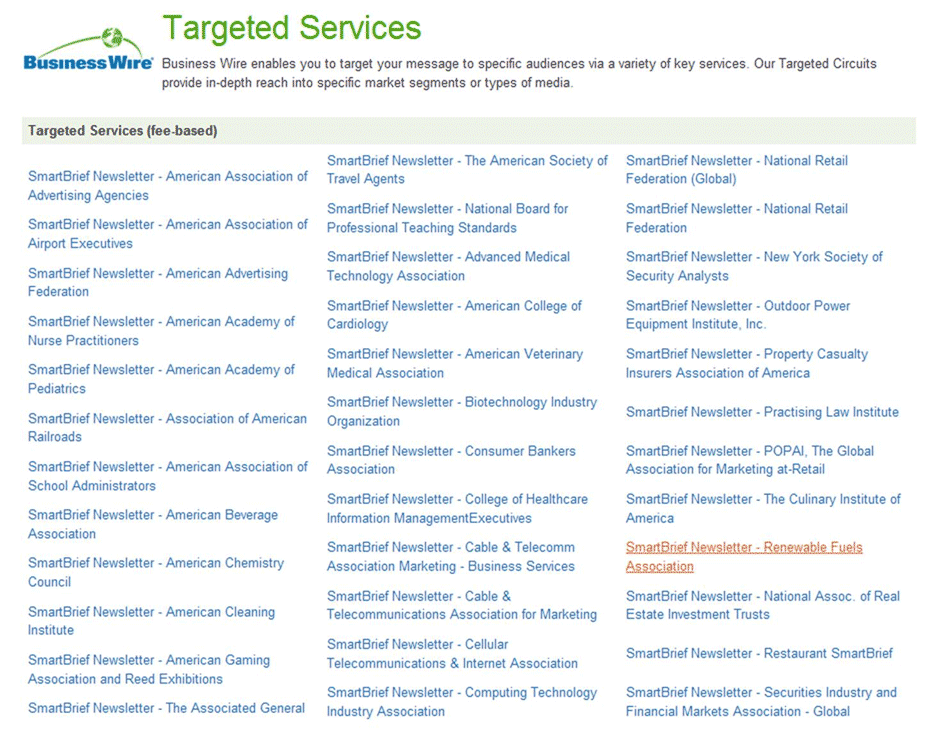 Industry targeting options for distributing your press release
Rule No. 4: Craft a Punchy Elevator Pitch
Remember that press releases are a major form of branding, which is exponentially vital in today's online marketing world. SEO today is often more about branding and engaging content than just getting backlinks[8].
The best way to write a classy elevator pitch[9] with viral potential is to make sure you know your brand, understand your market, and have a deep understanding of the competitive edge you have to offer.
Still, you'll also want to add some spice, bravado, and swagger to your headline to capture more attention.
A stagnant headline may be newsworthy, but that doesn't mean it's not making people pull their hair out when they read it. Read more on these in an article by TechCrunch[10].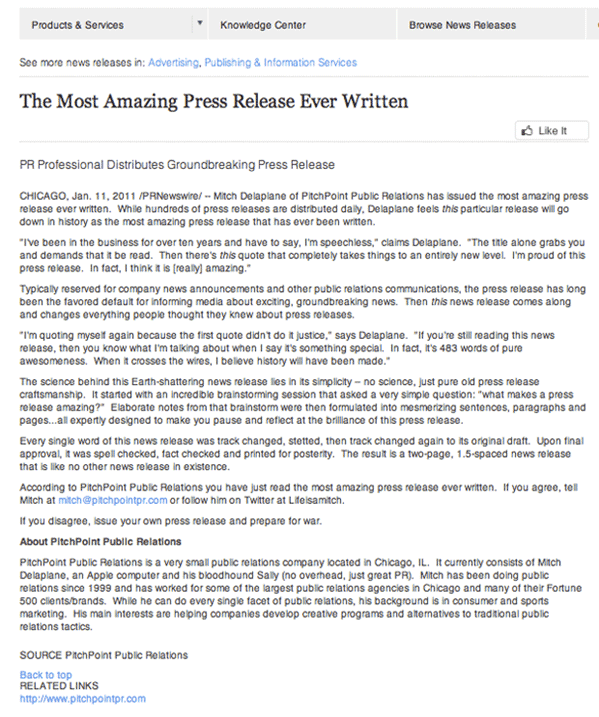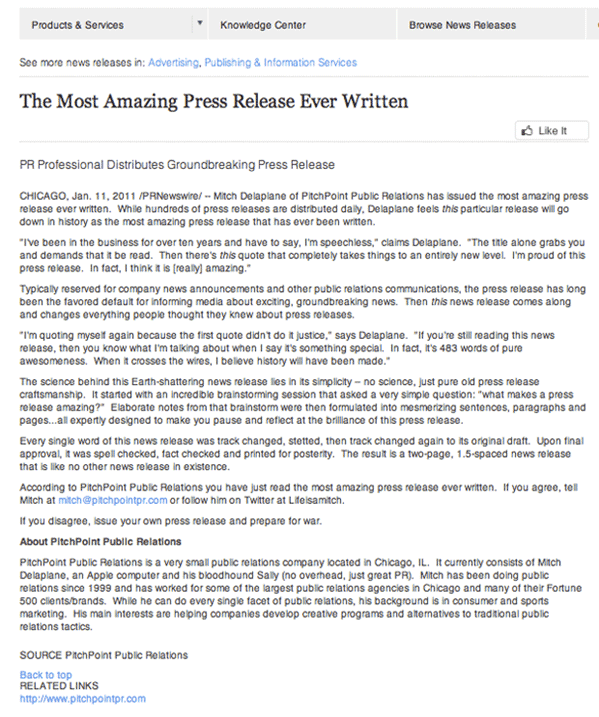 An example of the most amazing press release ever written.
How to Write Bad PR Titles
Let's say you own a software company that is releasing its next version with a much-anticipated update that users have begged for the past few years.