The 12 Ironclad Rules for Issuing Press Releases
The best way to write a classy elevator pitch[9] with viral potential is to make sure you know your brand, understand your market, and have a deep understanding of the competitive edge you have to offer.
Still, you'll also want to add some spice, bravado, and swagger to your headline to capture more attention.
A stagnant headline may be newsworthy, but that doesn't mean it's not making people pull their hair out when they read it. Read more on these in an article by TechCrunch[10].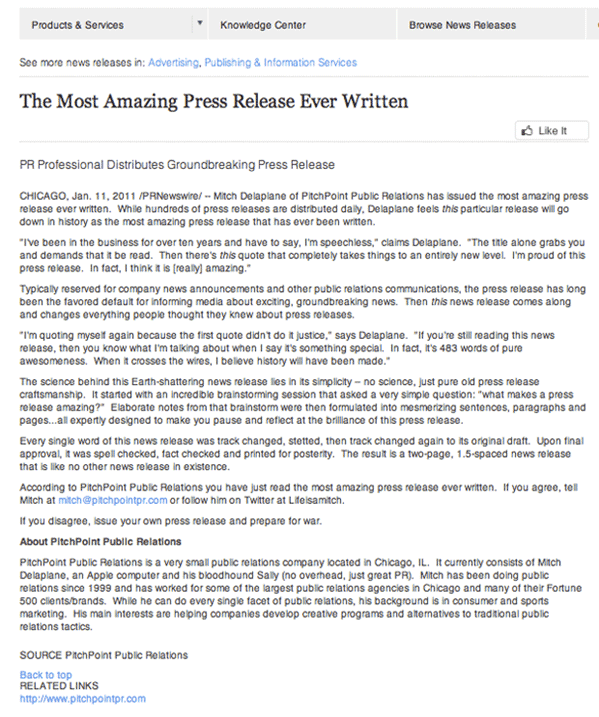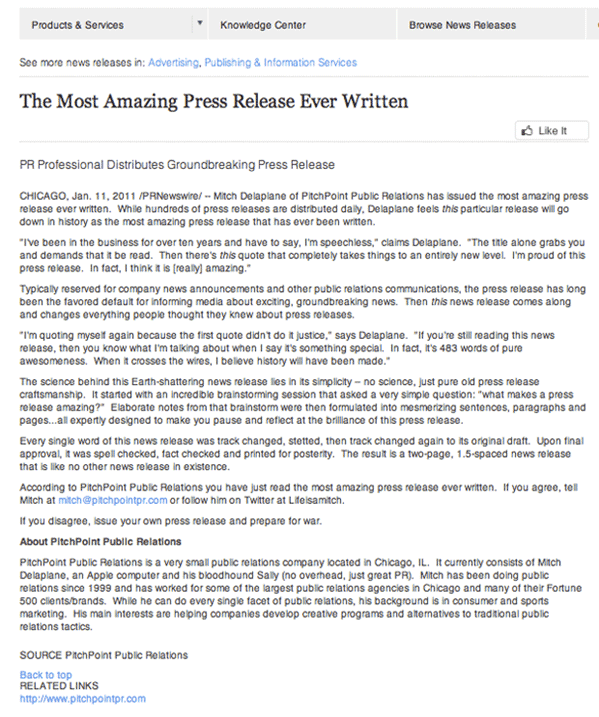 An example of the most amazing press release ever written.
How to Write Bad PR Titles
Let's say you own a software company that is releasing its next version with a much-anticipated update that users have begged for the past few years.
You could propose a boring title like: "XYZ Software Company Announces Newest Version of XYZ Pro." This title certainly is newsworthy. It's definitely going to get approved by the editors. But the problem is that it's boring. It does nothing to engage the reader.
How to Create Good PR Titles
Try to be more creative. Revamp the title above to make it punchier, catchier, and more engaging. For instance: "Almost Human: XYZ Pro Takes Thinking Out of Doing; New Update Adds Human-Response Feature to Interface."